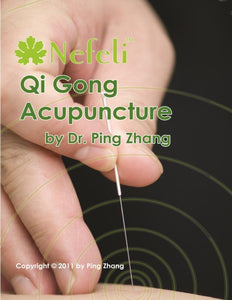 Qi Gong Acupuncture 16 NCCAOM, 15 FL CEUs
$200 for the entire course DVD series (6 DVDs)

Section One (Total 3 hrs)
Introduction to TCM Qi Gong, history, characters, and its development in current TCM Qi Gong acupuncture practice (1 hr).
Detailed Qi Gong Acupuncture theory treatment principles and its application to disease characteristics (2 hr).
Section 2 (Total 4 hrs)
Three level Qi Gong Acupuncture concept and application- energy transfer from patient- practitioner- energy in between (2 hr).
Qi Gong Acupuncture hands on protocols and techniques (2.5 hr).
Section 3 (Total 6 hrs)
Qi Gong Acupuncture hands on treatment for various biological system diseases, principles of treatment and prescriptions for auto-immune disorders, hormonal imbalance disorders, GYN disorders, and muscular and neurologic disorders (3hr).
Qi Gong Acupuncture case studies - one case selected from each of the above mentioned system disorders (3 hr).
Section 4 (Total 3 hr)
Qi Gong methodology to protect practitioners' well-being and patients' active self-healing (1.5hr).
Practitioner's ethical practice in Qi Gong Acupuncture (1 hr).
Cautions and contraindications of Qi Gong Acupuncture (0.5 hr).