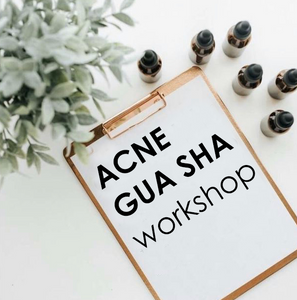 Welcome to Dr. Zhang's online June Acne Gua Sha training!
This is an all new Acne training that will use the Nefeli jade stone board to stimulate special acupressure points all over the body to reduce appearance of acne, acne scars, and redness in the face. Please note that if you do not currently own a Nefeli jade stone board, you will need to add one to your cart as well. The product link is here.
Please ensure your gua sha board is Nefeli's as the material is quality assured for clients. It has also been designed by Traditional Chinese Medicine principles: it has over 10 unique labeled and numbered curves corresponding to the course manual.
During this 4 hr training session, Dr. Zhang will teach hands-on jade stone acne techniques covering:
Detox skin
Promote qi to the local area
Help skin's healing power for acne scars
Reducing appearance of redness and dark spots
Promotes overall wellbeing of healthy skin
Dr. Zhang will guide you step by step using the Nefeli patented tool on how to work on your own face and neck so you will know how to apply the tool on the skin to correctly transfer the healing benefit to your clients in an optimal fashion. Dr. Zhang hosts these trainings the last Monday of every month.
We look forward to seeing you at our class!
NOTE ABOUT CEUs: This new course is currently not approved to receive continuing education credits. We have sent in an application as of the first week of August and will update this post to reflect whether the application is approved or not.
After ordering, we will email you within 3 business days with the Zoom invitation. For questions, please contact us at nefeliservice@gmail.com. For an immediate response you may call 516-883-8898. Thank you!